Description
Have you ever tried watching a video or listening to music in a noisy place, and wanted to

listen to the sound and watch your screen at the same time, without the use of headphones

? Have you ever wanted to hear 

louder, crisper sound of better quality

?
Our Sound Reflector Mini is perfect for you!

The revolutionary Sound Reflector Mini reflects sound waves towards where your phone or tablet's screen is facing, leading to an overall, more enjoyable watching and listening experience

.
Here's an introduction to our product:
---
" As a JA mini-company, we aim to make the best possible product which can be utilised by many people, no matter who they are. We strive to be inclusive, and make our sound reflector very useful, so as to prove to be a successful team of young entrepreneurs. "
---
The Sound Reflector MINI – What's different?
The miniature version of our Sound Reflector – the Mini, is lighter, slicker and cheaper! This variant of the original Sound Reflector can cover a smaller portion of your phone's side, allowing you to use any other ports located next to the speaker.
---
The Sound Reflector Mini is made out of a
3D-printed recycled plastic

variant called FiberFlex-40D and is

extremely flexible and durable

. Whether you bend it, throw it or stomp it, the Sound Reflector Mini stays

perfectly intact

. Find out more about this here:
---
The reflector can fit on

any type or size of phone or tablet

, as it has a staircase mechanism. Therefore, it can

hold onto any device, no matter the width

.
---
The Sound Reflector Mini is

perfect for listening in noisy areas

, and

multiple people can enjoy your audio, without the need for headphones, earphones, or moving to somewhere quieter

.
---
Our product is highly recommended towards

teenagers and young adults

, as this product easily matches their very technologically-endorsing lifestyle. The Sound Reflector Mini is also recommended to the

elderly, particularly old people who have hearing problems or impairments

.
---
Our Sound Reflector Mini is a

great alternative to bulkier, electronic audio amplifiers

. These products simply

aren't as convenient

, and may require charging or plugging into a socket. Our product is

miniature, compact and very flexible, making it a great portable tool, fitting right into your pocket

.
---
The reflector also

includes a keyhole

, so you can

store your fragile keys within a protective layer of practically, unbreakable plastic

, leaving your mind at rest!
---
It

contributes to society's goals

, as

the product's recyclability leaves a positive mark on the environment and promotes sustainability

. This helps society move

one step closer to an environmentally friendly planet because it does not make use of primary, raw materials

.
---
The Sound Reflector Mini currently comes in

3 base colours: white, grey and black

. The price for a base colour is €3 each reflector, while other colours are up for €4 each. If you decide to order a custom coloured one, please make sure to contact us as soon as you order the products. If so, we can inform our suppliers in due course!
---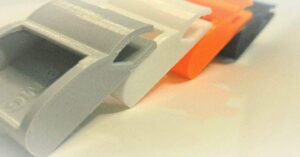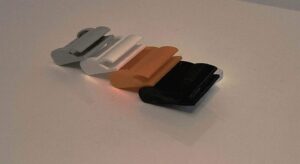 Contact us!
Email:

bsquaredmc06@gmail.com
Phone number:

+356 7719 0900